Concierge Service: The Personal Touch for Your Holiday in Cornwall
Tucked away here in Cornwall, our luxury self catering accommodation gives you privacy, freedom and a space of your own. However, we think you also deserve some of the luxuries you would normally only expect when you stay in a boutique hotel.
To us it is the little things that count, attention to detail, finishing touches. Whatever you would like to call it we provide it ! At St Mawes Retreats we want to tailor make your holiday to your requirements and are proud to be able to offer a concierge service to rival that of a luxury hotel experience.
All you need to do is to simply relax and take in the sea views, while you let us take care of your stay here in Cornwall's St Mawes.
Personal Chef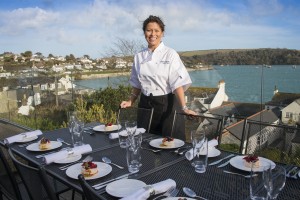 We can organise for your own personal chef to prepare a delicious luncheon, dinner or barbecue for you and your guests in the relaxed surroundings of Stargazers (Dreamcatchers, Shellseekers).Enjoy locally sourced meat and fresh local produce, freshly caught fish and lobster Our highly recommended chef has catered at our houses on numerous occasions and is familiar with the kitchen and barbecue facilities that we provide.
Picnic Hampers
We have teamed up with Picnic Cornwall to offer you the chance to have delicious picnic hampers delivered, ready and waiting to greet you when you arrive. The perfect way to get set for your Cornish holiday – all the delicious goodies you need to make your stay with St Mawes Retreats perfect!
Childcare
If you would like to enjoy some time out without children we can recommend and arrange for a child minder to take care of the children and give them a fun day at home or on the beach.
Babysitting
If you have young children but would like to enjoy some of the wonderful St Mawes restaurants for dinner we can arrange for a babysitter to care for them and give you a relaxing evening out.
Beauty and Massage
Treatments can be arranged on your behalf for you in the relaxed surroundings of your luxury home Stargazers, Moonrakers, Dreamcatchers, Shellseekers.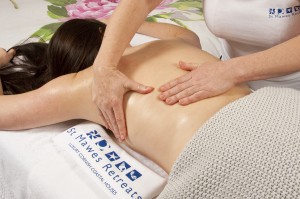 Flowers
Beautiful floral arrangements can be created by our local florist on your behalf and delivered to the house to give loved ones or friends during their stay.
Internet Shopping
We will accept your internet delivery whilst you are travelling down to us and unpack your shopping into the larder, fridge and freezer ready for your arrival.
Freezer foods
Delicious locally prepared dishes can be pre ordered and left in the freezer for you to enjoy. Children's portions also available.
Call: 08000 88 66 22 for details 7 days a week