Family & toddler-friendly holidays in Cornwall
We have been taking holidays with our children in Cornwall's St Mawes for the past 10 years. From the day we arrived we fell in love with the village and the people who live in it. With this experience we know what makes the perfect family and toddler-friendly holiday house! We love kids and we love having them stay in our properties! Our returning families know this, it's why they keep coming back.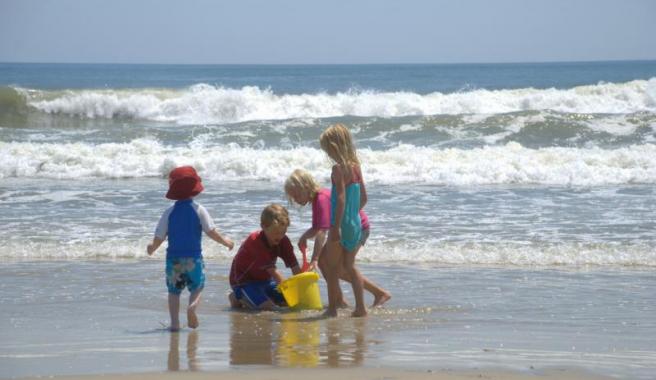 Hotel quality without the hotel!
Whether our guests have babies, toddlers and/or older children, it was our vision to provide luxury hotel quality in all our properties, but with the freedom and independence that comes with your own home. A holiday with St Mawes Retreats is therefore not only child-friendly, but also perfect for families who want to relax in style! We have some of the best self catering accommodation in Cornwall with breathtaking sea views capable of accommodating large families and groups. All of our houses have recently been renovated and refurbished to provide luxurious, contemporary interiors in a space that is truly yours to do as you wish. All our bedrooms are spacious and have their own ensuite bathrooms with showers providing privacy and room to relax in at any time of the day.
Wonderful gardens outside
Stargazers, Moonrakers and Dreamcatchers have magnificent gardens for children to explore allowing the adults to relax sunbathe or enjoy a barbecue. At Moonrakers and Stargazers children can play on the 14ft trampoline with safety net.
Inside, games rooms and features
Stargazers, Moonrakers and Dreamcatchers have two living rooms with their own HD television and Freesat and DVD player giving adults and children separate viewing areas and their own space and privacy. Wi Fi and Wii are compulsory fixtures for adults and children and are available in all properties. In all properties the bedrooms have en suite bathrooms. In addition Stargazers and Moonrakers each have their own games room with table tennis table.
Babies
Babies are welcome in all of our properties. We understand that travelling with babies often means taking everything but the kitchen sink! Our aim is for you to enjoy a baby-friendly holiday, reducing the volume of baby baggage that you need to bring by, providing anything from a buggy to a beach ball and more!!
We have an extensive list of baby equipment that we would be delighted for you to use. If there are any special requests for items that we may not have, we will be happy to organise it for you and your baby.
Children
St Mawes Retreats welcomes children in all of our properties. We love children and children love our houses Stargazers, Moonrakers, Dreamcatchers, Shellseekers. In fact they will find it difficult to choose between them!
The advantages of staying in Stargazers, Moonrakers and Dreamcatchers is that whilst you are relaxing or sunbathing in the garden in Summer or reading the newspapers or a good book in front of a woodburning stove in Winter the children can enjoy the magnificent gardens and freedom outside ! There is plenty to do inside too with games rooms in Moonrakers and Stargazers and HD televisions and DVD players in all properties.
Fun and Games
To occupy both adults and children we have a fantastic selection of traditional games and more unusual games and puzzles. For little people we have a dressing up box in every house so whilst the grown-ups relax Batman and Cinderella can go to the Ball!!