Applause for St Mawes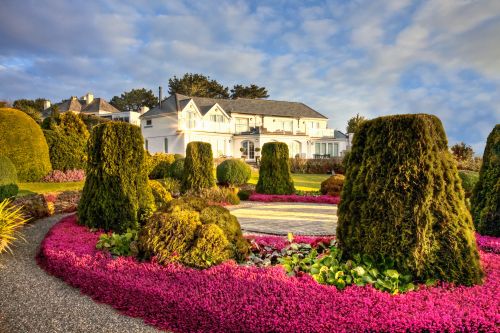 St Mawes was placed firmly on the upmarket travel map a few years back when the Hotel Tresanton opened, and happily it's still a sleepy, tiny Cornish town with fewer visitors than many of the more familiar Cornish haunts. During this summer's heatwave, we chose St Mawes in search of a house big enough for two families with five children under five to co-exist in happy chaos. As it was our main summer holiday, we were also looking for some grown-up R and R with some five star treats thrown in and we found perfection in Moonrakers, a spacious and stylish house overlooking the Percuil River. It's part of the chic St Mawes Retreats – a collection of houses designed by blonde dynamo and self-confessed perfectionist Amanda Selby who came to St Mawes 10 years ago and has never looked back. Her vision is houses that are family friendly yet high spec homes from home that give you all the perks of a five star hotel  (including the softest pillows I have ever known) with the added freedom of your own house. You can dip in and out of the hotel treats – day one saw a chef cooking a delicious four course meal while we relaxed in the garden. Day two, a local masseur arrived to unknot muscles stiff from carrying truculent toddlers. Day three, their wonderful babysitter gave us the evening off to discover the fabulous menu at the Hotel Tresanton, just a short walk from the huge garden complete with ping pong table and trampoline.
Every cupboard was crammed with brand new baby accessories from bath mats to beakers, peppa pig forks to fancy dress. Our days were spent pottering contentedly on St Mawes' empty beaches, rock-pooling and crabbing to our hearts content, before picking up pasties for the short walk back to Moonrakers.
It's hard to say which of us loved it the most, from our 18month old daughter to the daddies who learned stand up paddle boarding and zipped round the stunning river on our Wayfarer dinghy, provided by local watersports teacher Bob. My three year old summed it up as she fell asleep to the sound of the sea below our balcony; 'Mummy, I wish we could stay here for ever'.
Back