Hot Brands Cool Places – Our Cornish Adventure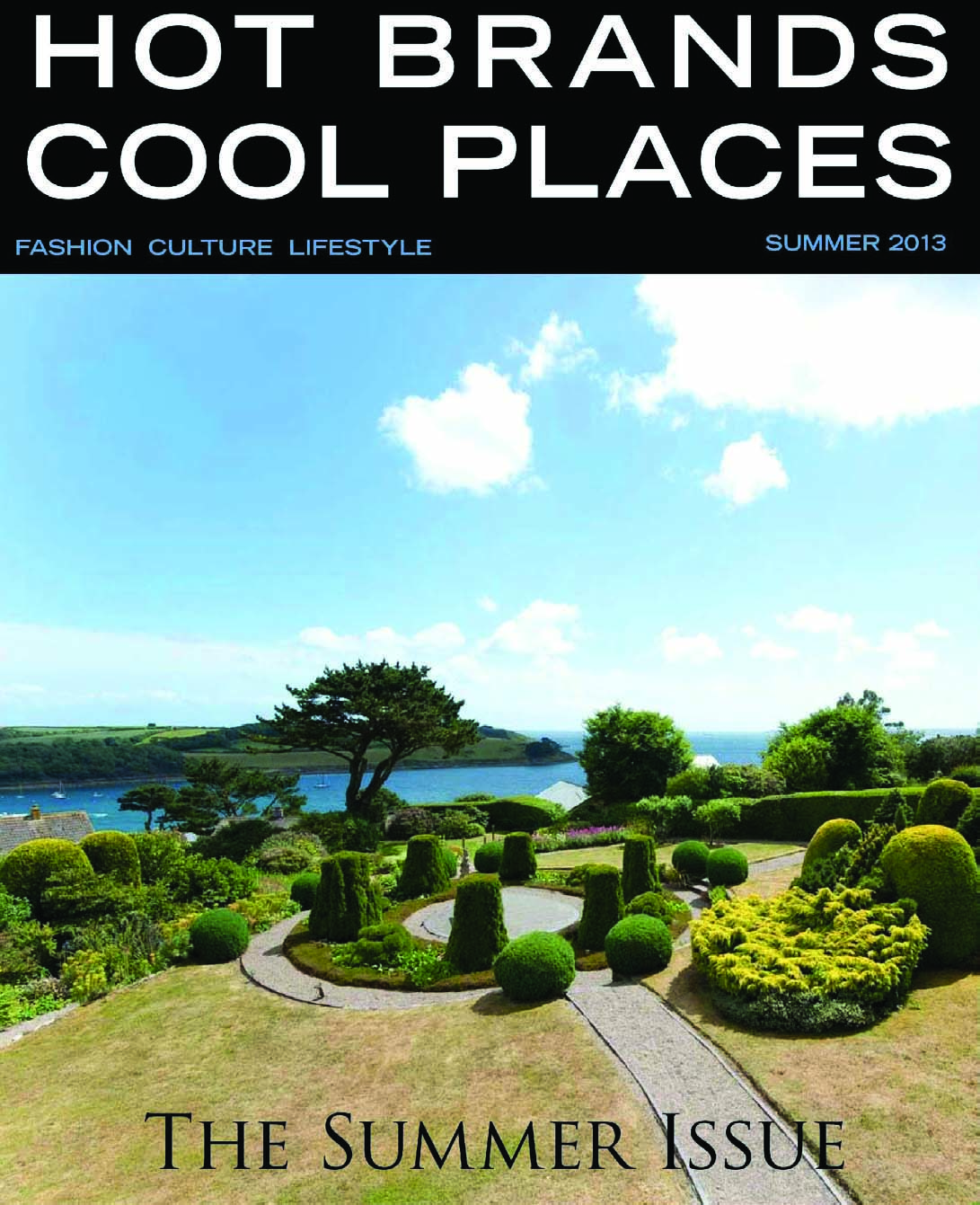 As an online luxury lifestyle magazine we appreciate the finer things in life and so when we received an invite to visit Cornwall and stay in two new luxury self-catering venues, one on the south coast in idyllic St Mawes and the other on the north at the stunning Watergate Bay we couldn't wait to explore this delightful opportunity; particularly when the owners said we could bring our junior reviewers, Charlotte and Annabelle to review it from a child's perspective.
Dates were fixed for the end of June, special permission was given for the children to join us and under cover of darkness suitcases were stowed, the car was re-fuelled, the sat-nav loaded, the next morning we woke up two sleepy headed children and our adventure began!
With our junior reviewers having no idea of our destination we had prepared for the road trip with a package of clues to make the journey more of an adventure for them.
First stop was 'Moonrakers' part of St Mawes Retreats Collection:
Moonrakers is described as:
A House of exceptional quality, perfect for large families and groups. Moonrakers combines contemporary living with space, comfort and tranquility and with breathtaking sea views ­– simply stunning. Set in magnificent gardens and with breathtaking views Moonrakers can accommodate up to 12 guests in exclusive style. All bedrooms are fully ensuite and the property has a dedicated games room. 
This description didn't really prepare us for the absolute delight on the faces of the children and our own joy as we walked around the property.
Annabelle immediately (and still does) called it 'The mansion'. Beautifully decorated and with masses of space it immediately felt like home, the views are unbelievable and the garden is a tranquil haven.
We spoke to Amanda Selby about her vision for the properties:
'I wanted to create the luxury of a 5 star hotel, but with the freedom and independence that comes with your own home, perfect for families who want to relax in style!
All our bedrooms are spacious and have their own ensuite bathrooms with showers providing privacy and room to relax in at any time of day. There are also two mater bedrooms providing the perfect opportunity for families of all generations to holiday together. Stargazers, Moonrakers and Dreamcatchers have magnificent gardens for children to explore allowing the adults to relax sunbathe or enjoy a barbecue. At Moonrakers and Stargazers children can play on the 14ft trampoline with safety net. There is plenty to do inside too with games rooms in Moonrakers and Stagazers and HD televisions and DVD players in all properties.
To occupy both adults and children we have a fantastic selection of traditional games and more unusual games and puzzles. For the little people we have a dressing up box in every hose so whilst the grown ups relax Batman and Cinderella can go to the Ball! Babies are welcome in all of our properties. We understand that travelling with babies often means taking everything but the kitchen sink! We have an extensive list of baby equipment that we would be delighted for parents to use. If there are any special requests for items that we may not have, we will be happy to organize it for them.
I also provide guests with a bespoke Concierge Service which means that I can organize as much or as little of their holiday for our guests.
This service may include:
Daily housekeeping, laundry and ironing services, grocery shopping
Unpacking of internet shopping prior to arrival, beauty and massage treatments, child minding and baby sitting, local home cooked foods for the freezer, home baked cakes.
A personal chef for a special occasion dinner or simple a night off cooking, table reservations in local restaurants, floral bouquets and champagne can be delivered to the house to give loved ones or friends during their stay.
We can also book sailing, windsurfing lessons for adults and children on the Percuil River.
With the Personal Chef service the food can be delivered so that you just have to put it in the oven yourself which means that you have complete flexibility as to when you eat. Some of our guests have special requirements, whether it is special holiday for an aged or sick relative, we can arrange for extra care during their holiday. In the future we want to offer Creative Writing, Art courses, and other leisure pursuits. Above all I want people to feel that they can ask for anything and we will do everything we can to make their holiday special.'
For us it was an idyllic stay, the girls had enough space to be themselves, they exhausted themselves on the trampoline, in quote moments they relaxed in the games room, and we were happy to just sit and relax. There just seems to be more sky in Cornwall, in the gentle climate the gardens flourish, more than anything you can spend hours just looking out to sea, and a calm descends over you like a balm. South Cornwall has a gentleness, something that cannot be explained until you experience it for yourself. If you spend your life as many of us do, rushing frantically from one activity to the next, multi-tasking as working parents, coming to a place like the Roseland Peninsular is a revelation. At the end of a long journey it may take a while, but eventually you realize the you actually have slowed down, your hear-rate has settled, you start enjoying the simple things again, an ice-cream with its explosion of flavors on your tongue, sitting on a harbour wall watching the boats gently bobbing in the harbour, the progress of the local ferry making its way from St Mawes to Falmouth.
At Moonrakers, we loved the little touches, champagne in the 'fridge, a breakfast hamper of locally produced food, the cream tea, and the pièce de résistance as far as the girls were concerned, Amanda's husband Peter arriving with two crabbing buckets (see our review below of crabbing)! While we were there standing on the balcony, we saw the 'Supermoon' hanging in the sky over St Mawes Harbour, a truly magical experience and one we will all remember.
Crabbing in St Mawes was a real experience for us all, as complete novices I'm sure we were a source of amusement for all the locals as we struggled o find the right location and to work out how to load the little mesh bag with bacon rind which we were assured was perfect bait for crabs. The anticipation was enormous, but luckily we had co-operative crabs and soon Charlotte landed her first crab, things took a dramatic turn minutes later when she attracted a particularly large crab who seemed determined to hang on to the bacon! Suddenly we were faced with the challenge of coaxing this little monster back into the water!
Annabelle meanwhile was desperate to land her own crab, after several abortive attempts when all the crabs seemed to be moving sideways away from the bacon on the bottom of the harbour she landed her own little crop, and we also gathered a crowd of international tourists fascinated by our achievements.
Basking in their success and with all the crabs safely returned we wandered along and bought freshly caught fish and chips.
In today's technological age one of the biggest joys of this holiday was to see the girls outside clambering over the rocks and exploring rock pools. There relished being outside and whether cloudy or sunny there was plenty for them to see and do.
"I really enjoyed my time in Cornwall it was so much fun! We loved going to Eden and staying in all the pretty houses" Annabelle, aged 7
"I think Eden Project was really inspirational and the Lizard I found was very cool! The houses were absolutely amazing! I love Cornwall!" Charlotte, aged 10
We loved visiting both our self-catering venues, increasingly people are attracted to luxury self-catering, but in a relaxed and informal way. Moonrakers offers the services of a private chef. The beauty of this arrangement is that the whole family can relax and enjoy time together without someone having to be in the kitchen. As for our overall experience Cornwall is a delightful county, with contrasting coasts, Charlotte and Annabelle had such an amazing time, our biggest challenge was persuading them to go home!
Back