27 June 2014
Flaming June – the sun is shining and there simply isn't a better time to be in England and to visit a Cornish garden. We always recommend these botanical gems to guests at our luxury properties. Some are great for a family day out in Cornwall, some have a stunning coastal backdrop, all are less than one hour away from our fully concierged houses in St Mawes and will inspire you with their planting. Plus, we want to let you in on a little secret garden which everyone should put on their 'things to do in Cornwall' list. The gardens aren't only heavenly in June of course – they are fab whenever you go.
Trebah Gardens: A great family day out in Cornwall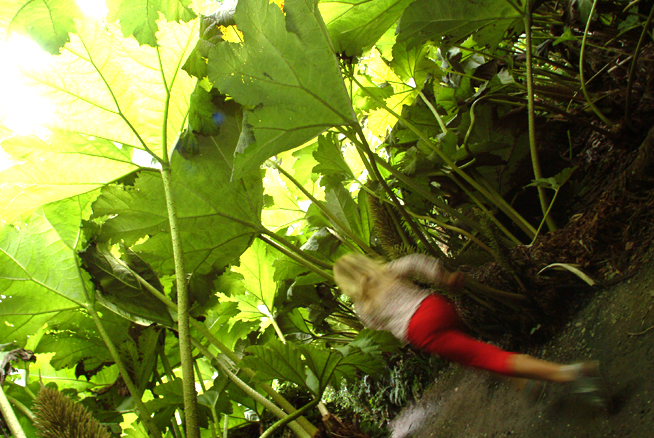 We love Trebah Gardens – a fantastic family day out for all ages, especially as travelling from St Mawes entails taking the King Harry Ferry, which never ceases to excite small children. We're especially excited about the new amphitheatre and Miracle Theatre's production of The Tempest at the end of August. Trebah Gardens won Silver from VisitEngland in the 2014 Excellence Awards and this sub-tropical paradise has fantastic Treasure Trails for children of all ages – ours love them. There are more than four miles of footpaths, tumbling lawns for somersaulting down (the children, not you) and the Planters Café serves delicious food. Down on the shingle beach (how many gardens can boast a beach?) you can buy ice-creams and coffee. Pictured is the Gunnera Passage, a summertime highlight. No wonder it is one of the 80 finest gardens of the world.
Trelissick Garden: Our favourite National Trust garden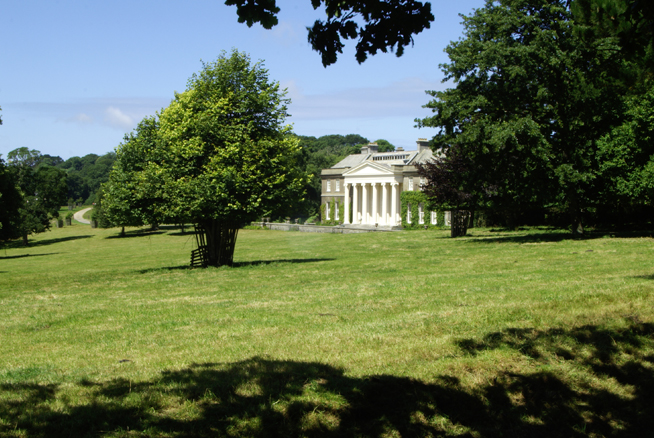 We love Treilssick Garden, at Feock, near Truro, for lots of reasons. Not least are events for children in summer, but chiefly because, from April to November you can leave the car behind and travel directly here from St Mawes by ferry. How cool is that? We like to think Cornwall is a peaceful place in general, but Trelissick has a special tranquillity, enjoying an incredible natural setting on its own peninsula overlooking the Fal Estuary. Perhaps it is the woodland and all the glorious woodland plants, the coastal views, or the fact that the garden is just part of a 300-acre estate offering breathtaking walks, but there is something mesmeric about being here. We organise picnics for our guests (who wants to spend all morning making egg mayo?) so they can kick back in this heavenly setting.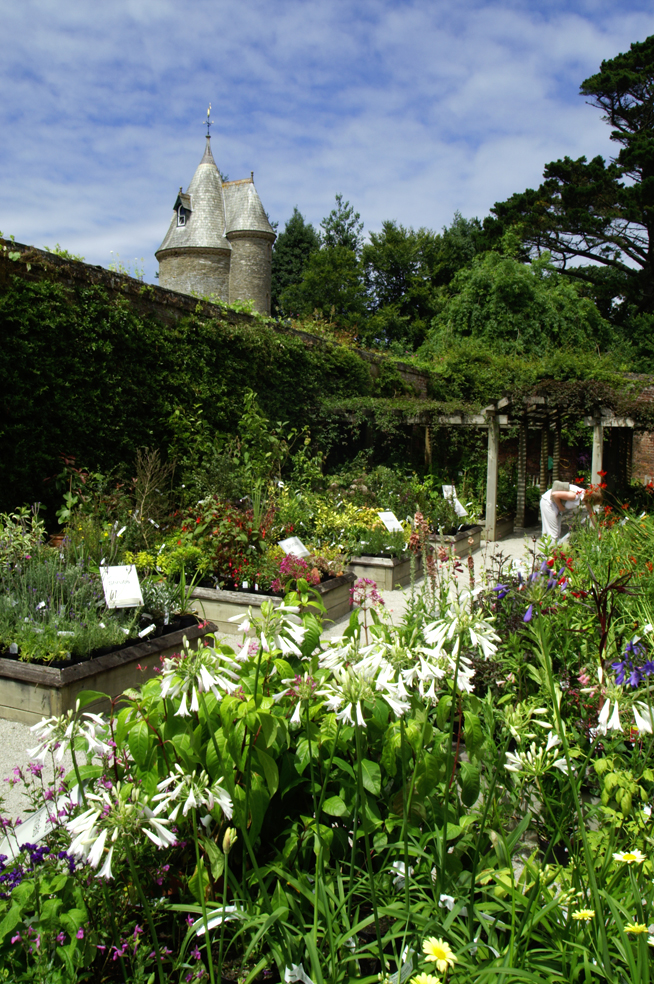 www.nationaltrust.org.uk/trelissick-garden
We recommend getting 'Lost'

We are not in the habit of suggesting visitors to Cornwall get lost (honest) but this summer we'll be recommending to everyone a visit to The Lost Gardens of Heligan near Mevagissey. You simply mustn't miss the new spectacular 100ft Jungle Rope Bridge suspended across banana plantations and palm trees. Cross it if you dare! In August, a spectacular poppy field will be in full bloom, a 'living stage' to mark the centenary of the First World War as part of its 100: The Day Our World Changed event. The gardens are one of Cornwall's most fascinating botanical destinations. The estate was the ancestral home of the Tremayne family but the gardens fell into decline after WWI to become a forgotten wilderness until rediscovery and a painstaking restoration in the early 1990s. The gardens were opened to the public to huge acclaim because there is simply nowhere else quite like it in the UK.
Gardens for the enviably organised
It isn't that the spectacularly disorganised won't enjoy a visit to Caerhays Castle Gardens – they will. However, this privately owned informal woodland garden, in the grounds of an historic castle overlooking Porthluney Cove at Gorran, is only open between February and June. So if you are about to come down to the Roseland Peninsula, you're in luck. If not, make a note for spring 2015, when the large Asiatic magnolias will be in all their glory, and take advantage when the gardens re-open to enjoy their sublime coastal aspect.
A hidden secret in St Mawes
Ssssh. We are going to let you in on what we think is a perfect gem of a summer garden visit on the Roseland Peninsula. Even better, it is right beside one of our St Mawes Retreats luxury holiday houses – Stargazers – and within easy reach of all our other vacation houses. An Italianate terrace with citrus trees, a small woodland and grotto and, in the lower garden, a cupola affording glittering views of the sea all conspire to create a very special garden visit.  Who needs the Med, when Cornwall has this? Cornish cream teas are served outside which, we think, is the perfect way to end an afternoon in this evocative and very special place.